Welcome to Your New Favorite Deodorant.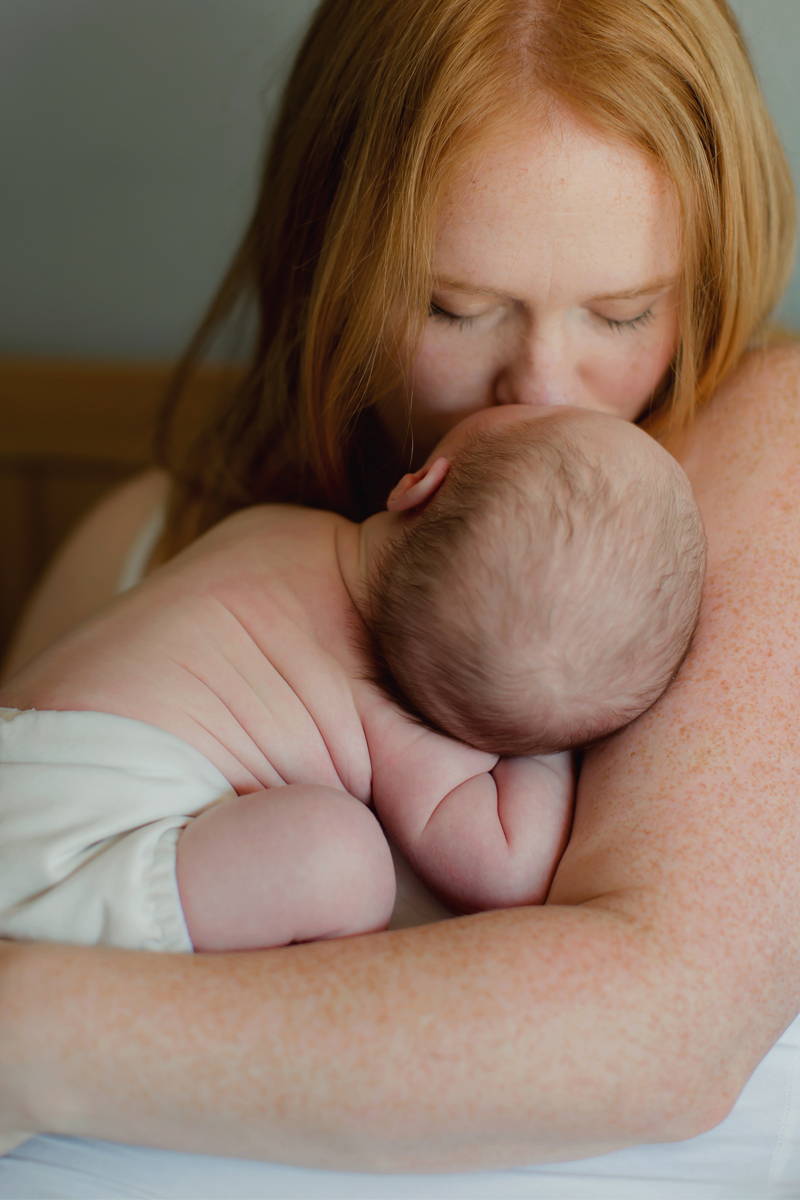 ---
---
It's organic! In fact, it's NSF/ANSI 305 certified by Oregon Tilth.
Formulated especially for sensitive skin, pregnancy, breastfeeding and YOU!
Rated ONE on the EWG's Skin Deep Cosmetics Database, the lowest hazard rating a product can achieve.
NO artificial fragrance (just organic essential oils that smell great)
The only non-vegan ingredient? Organic beeswax — that's been ethically sourced in a bee-centric manner.
NO propylene glycol, artificial fragrance, parabens or aluminum
Dermatologist tested and clinically tested for irritation
---
Everything You Wanted to Know About Organic Deodorant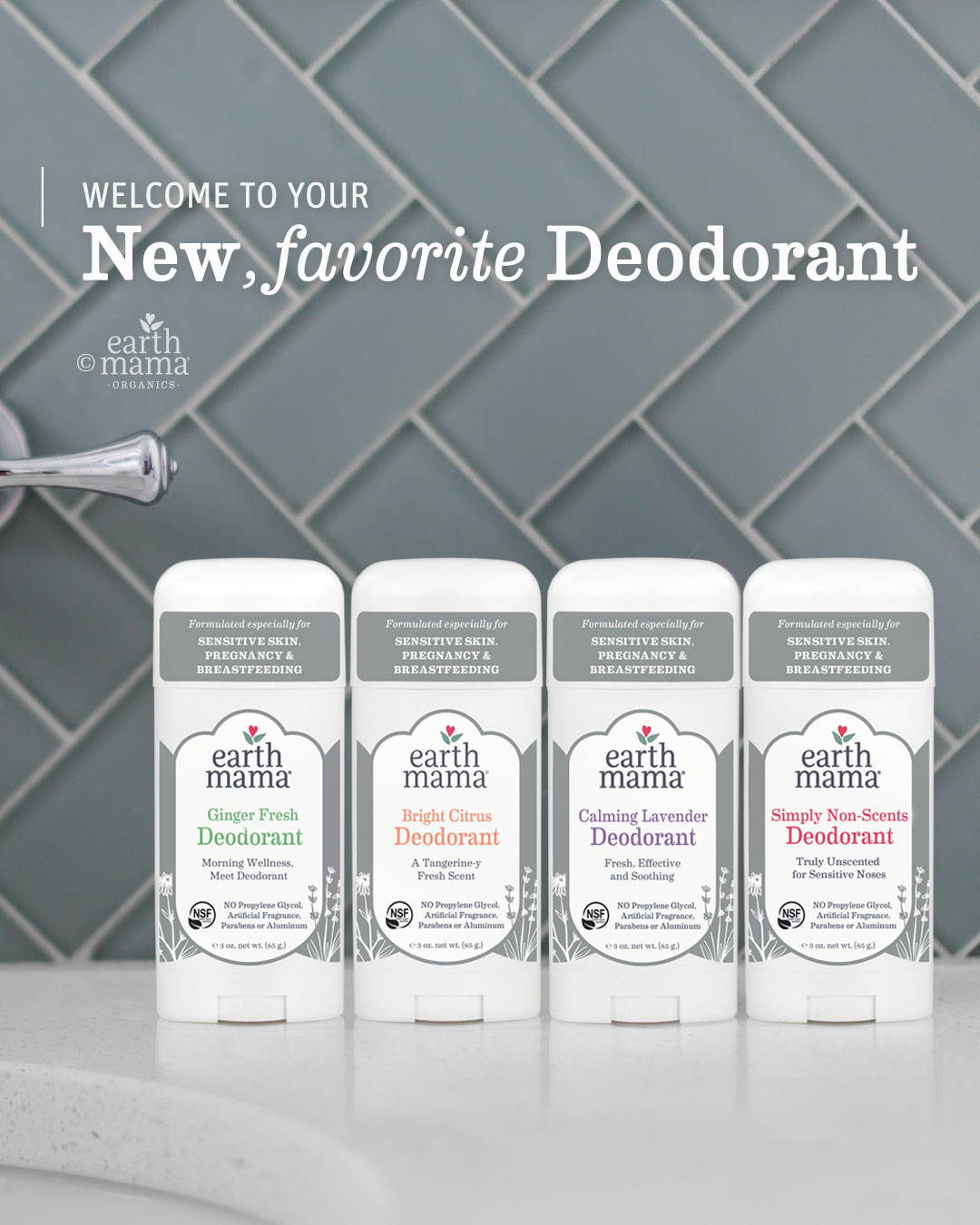 We know. You've got so many questions about Earth Mama deodorants. Like, is the F Word (Fragrance) in there? How about baking soda? What's the deal with breastfeeding and deodorant? Can organic deodorant actually work? And so on. Well, we've got answers for you.
---
Lavender starts the calm where stress shows up first: Your armpits. This stick contains organic lavender, calendula and coconut oil, formulated especially for sensitive skin, pregnancy and breastfeeding, and best of all, it's effective for everyone. Only clean, fresh ingredients, without any of the stinky ones! Dermatologist tested and clinically tested for irritation.
---
Why Is Non-toxic Deodorant So Important for
Pregnant and Breastfeeding Women?
Earth Mama is passionate about developing safe and effective products. Our deodorant is no different. It does more than just help you smell good, it's about being safe and mindful with what we're putting on our skin. Particularly the armpits.
If you haven't heard this phrase before, you'll hear it a lot from us, "Much of what goes on goes in". That's because our skin is our largest organ and many of the products we use, including deodorant, are applied daily. When you think about it, daily exposure to chemicals and preservatives, so commonly found in conventional personal care products, can be flat out scary. The World Health Organization explains; "endocrine disrupting chemicals (EDCs) and potential EDCs are mostly man-made, found in various materials such as pesticides, metals, additives or contaminants in food, and personal care products. Human exposure can occur through the skin."
"Pregnant mothers and children are the most vulnerable populations to be affected by developmental exposures, and the effect of exposures to EDCs may not become evident until later in life."