Nature's Gifts to Nursing Mamas
Babies don't read the instruction manuals, but they know how breastfeeding works! For mamas it can be like riding a bicycle: kinda hard 'til it gets easy. Sore, cracked nipples, engorgement, out of whack milk supply and the all-night-longness can make you feel like giving up, and then just like that your baby teaches you what she knows. Earth Mama's breastfeeding products are nature's gifts to nursing mamas with gel-free breast packs, the buttery-smoothest comforting nipple cream ever (Non-GMO too!), and teas to help support breast milk and lactation whether you want to boost it or reduce it. You can do this, mama, and remember: YOU WILL SLEEP AGAIN.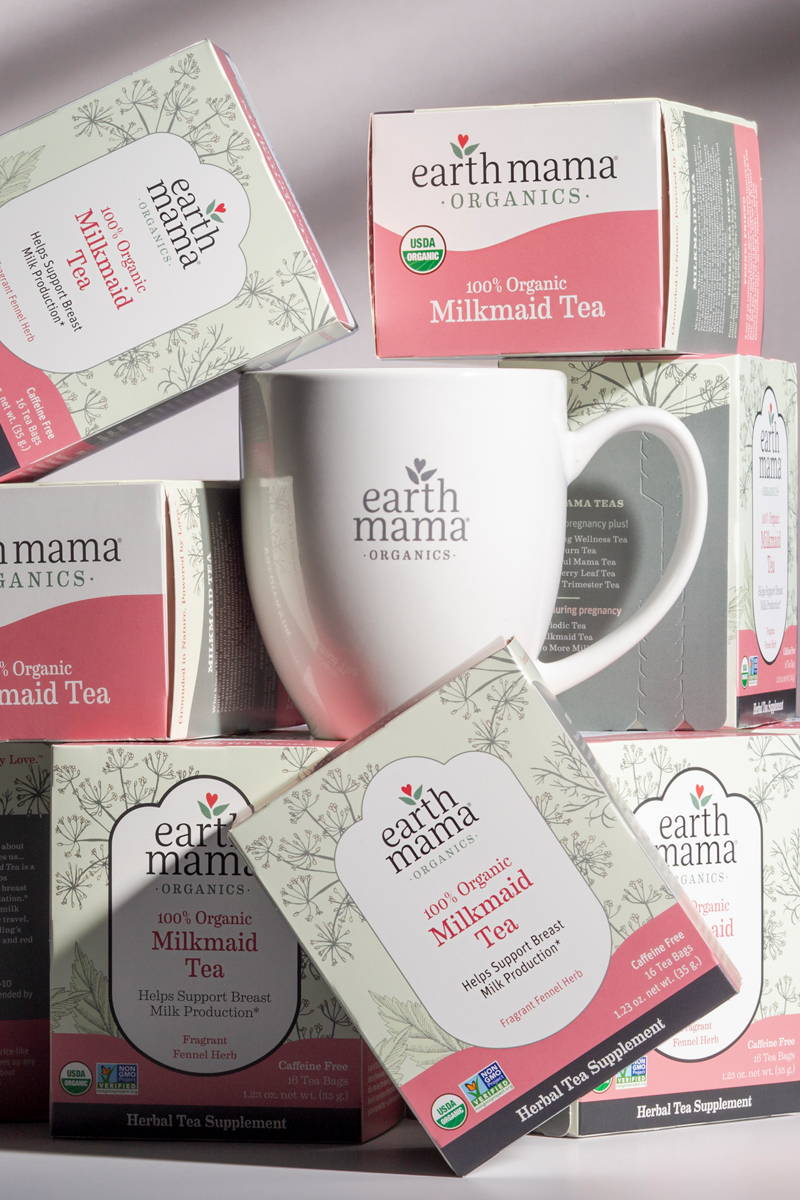 ---
---
---
GMOs and Lanolin in My Nipple Cream? No Thanks!
---
Organic Nipple Butter and Vegan Nipple Butter were the first lanolin free, Non-GMO Project Verified nipple cream too. Wondering why?
Do I need to worry about GMOs in nipple cream? And what's wrong with lanolin? We hear these two great questions from mamas all the time. You'd think the answers would be straightforward, but it's just not that simple.
GMOs and lanolin can be a hidden source of chemicals in your nipple cream. And since an awful lot of what you put ON your skin actually goes IN, it's very important to choose carefully.
---
10 Things Your Nipples Wish You Knew About Them
1. NO SOAP, PLEASE
When breastfeeding, don't wash your nipples with soap! Here's why: your nipples have special nipple superpower ducts that secrete naturally lubricating, bacteria fighting oil. Yeah, we can hear you from here: "Wait, what? Don't wash?" Yes. Hygiene is definitely important, especially since bacteria and fungus love dark, moist places (like behind a breast pad). But rinsing and air drying with your regular daily bath or shower should be plenty to keep your nipples in the pink.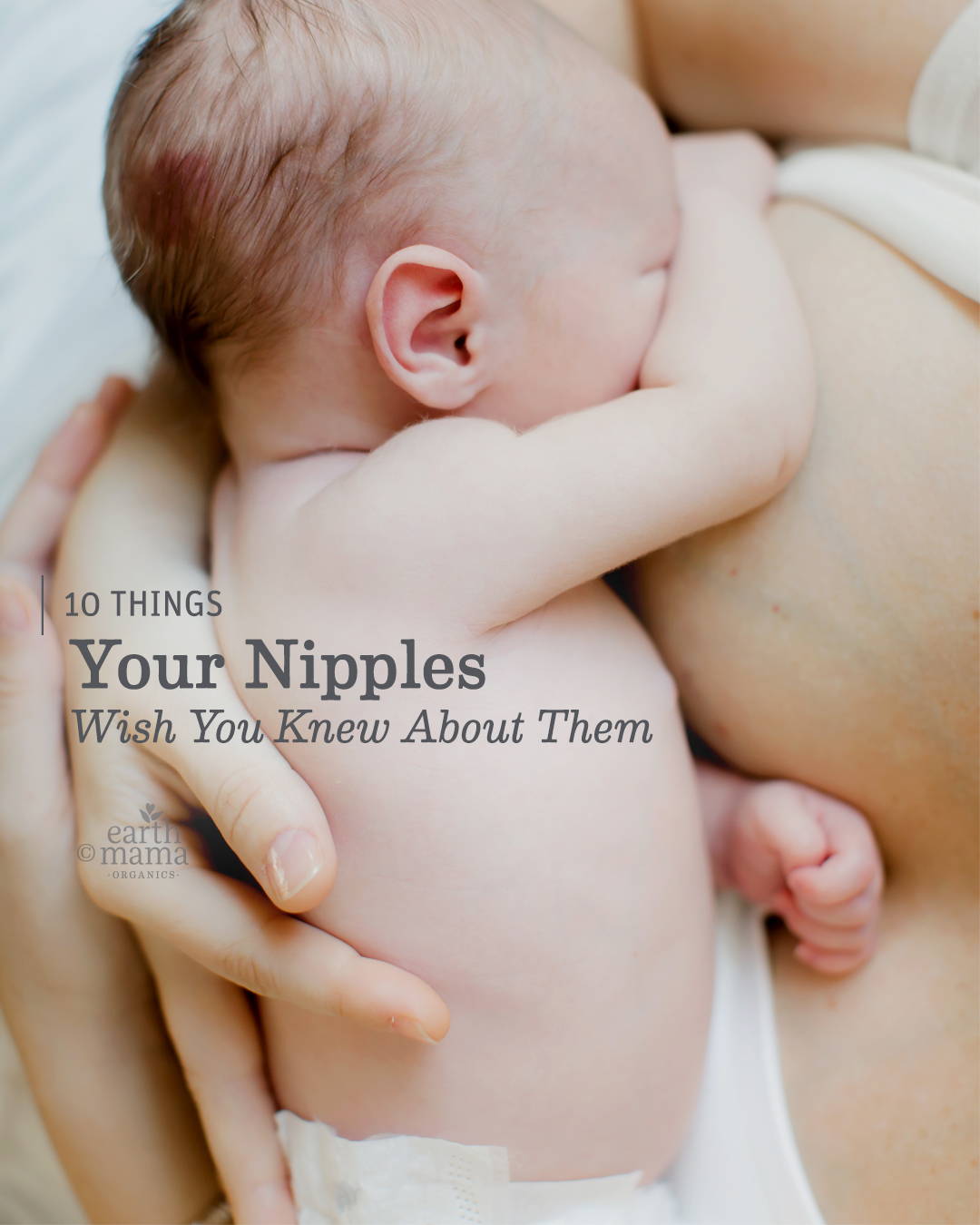 ---
Teas to help support breast milk and lactation whether you want to boost it or reduce it.
Who knew that one day you'd be thinking about your own milk production — a lot? (Besides us… we definitely get it.) Our Organic Milkmaid Tea is a fragrant, comforting blend of organic herbs traditionally used to help support healthy breast milk production and promote healthy lactation. Tasty iced or hot, with fenugreek, fennel, milk thistle and other galactagogues (not space travel, which would be cool, but hey … breastfeeding's pretty cool too) — plus the power of nettle and raspberry leaf. Yes please!
---
Sometimes, a soothing cup of tea is an act of kindness. Whether from weaning or baby loss, excess or unwanted breast milk can intensify discomfort during an emotional time and cause sore, aching, engorged breasts. Comforting Organic No More Milk Tea is formulated with anti-galactagogue herbs including sage, peppermint and parsley, traditionally used to help reduce the production of breast milk when it is no longer desired. Bonus: a tangy note in the form of Hibiscus flower.
Organic No More Milk Tea is NOT FOR USE DURING PREGNANCY. Many breast milk reducing herbs should be avoided during pregnancy except in small, culinary amounts.*
---
---
Why is Non-Toxic Deodorant so Important
for Pregnant and Breastfeeding Women?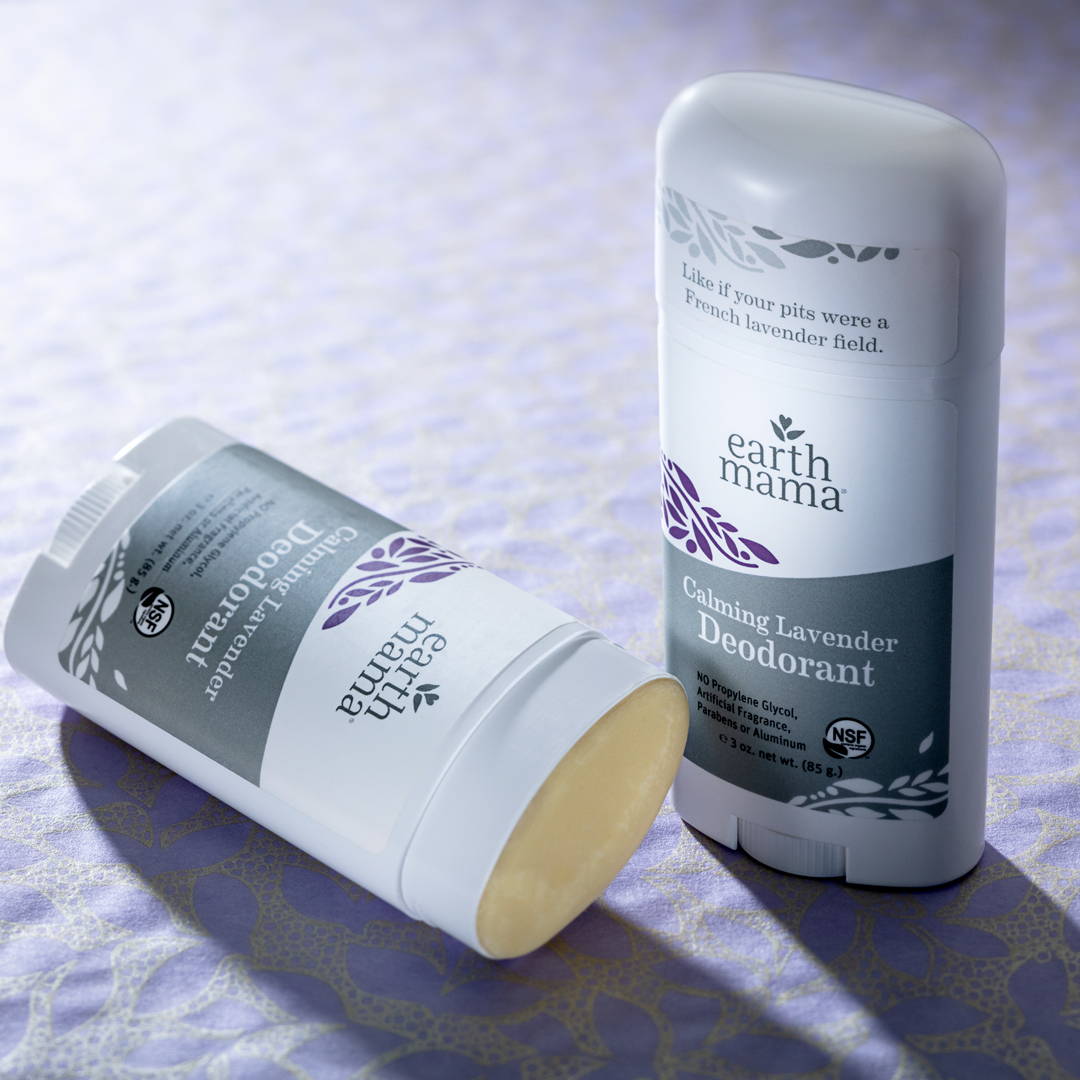 Hi, friends. Amy here! I have the honor of facilitating part of the journey Mama's Bump Squad 2.0 experiences by using Earth Mama Organics products throughout their pregnancy. Recently, we had the chance to share more of the "why" behind our latest (and current favorite) product, Earth Mama Organics Deodorant! Yes, organic deodorant. We made it, we love it, and here's why you'll be in love too…
---
Your New Favorite Deodorant