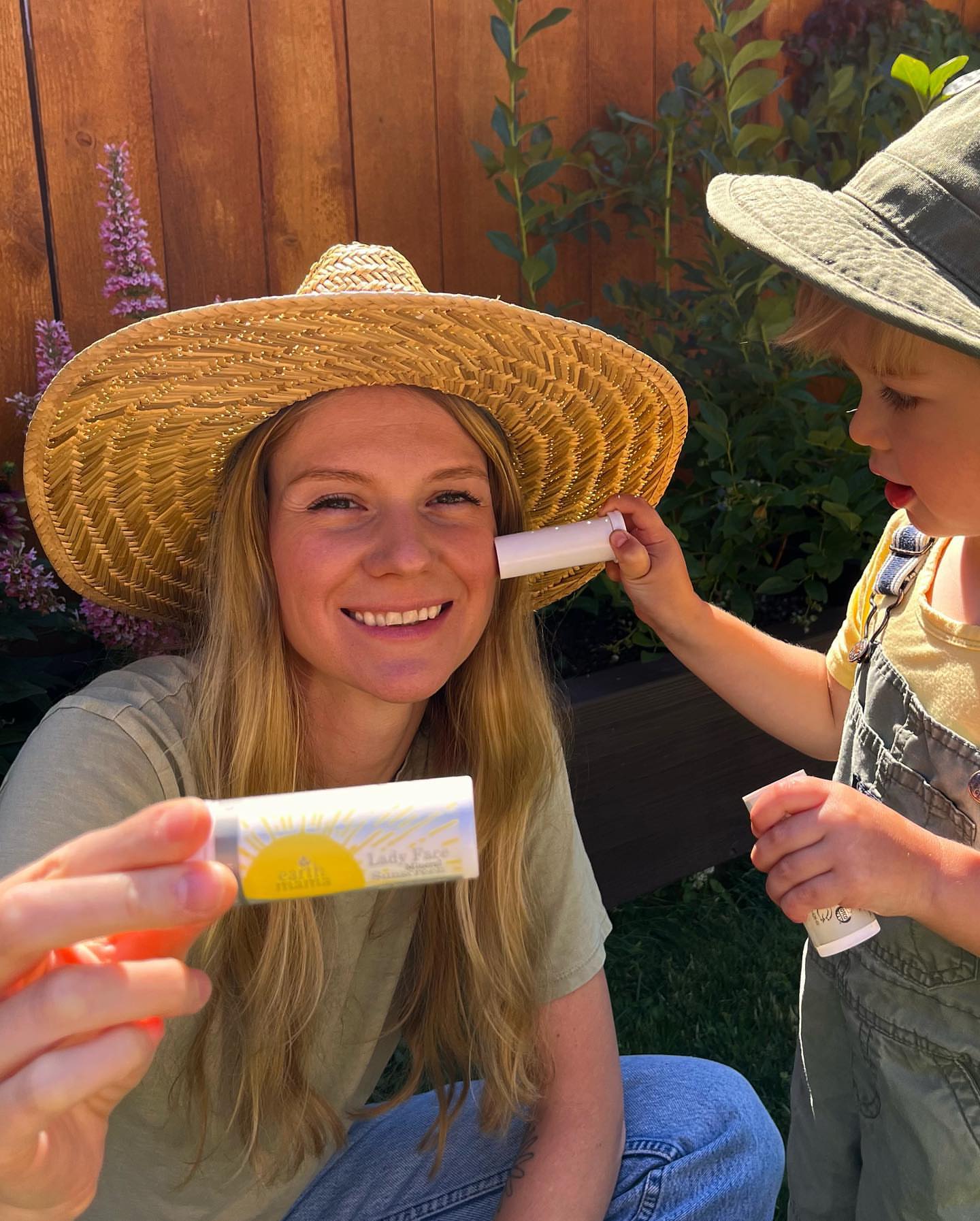 Lady Face Tinted Mineral Sunscreen Stick 
Daily application of sunscreen is of utmost importance, and not just because of daily protection from UVA/UVB rays, which includes cloudy days, or ones where you're in your house or car near a window.  
If you're in front of a computer, tablet, or smartphone, there's mounting evidence that the blue light that's emitted from those devices can contribute to photo-aging skin. 
That's why using a mineral sunscreen like Earth Mama Lady Face Tinted Mineral Sunscreen Stick is so important, because the non-nano zinc oxide physically blocks visible light transmission.  
Adding a visible light absorber such as iron oxide to sunscreens makes the sunscreen even more effective against blue light. And the pigments in the Earth Mama Lady Face Tinted Mineral Sunscreen Stick greatly enhance photoprotection and cosmetic acceptability.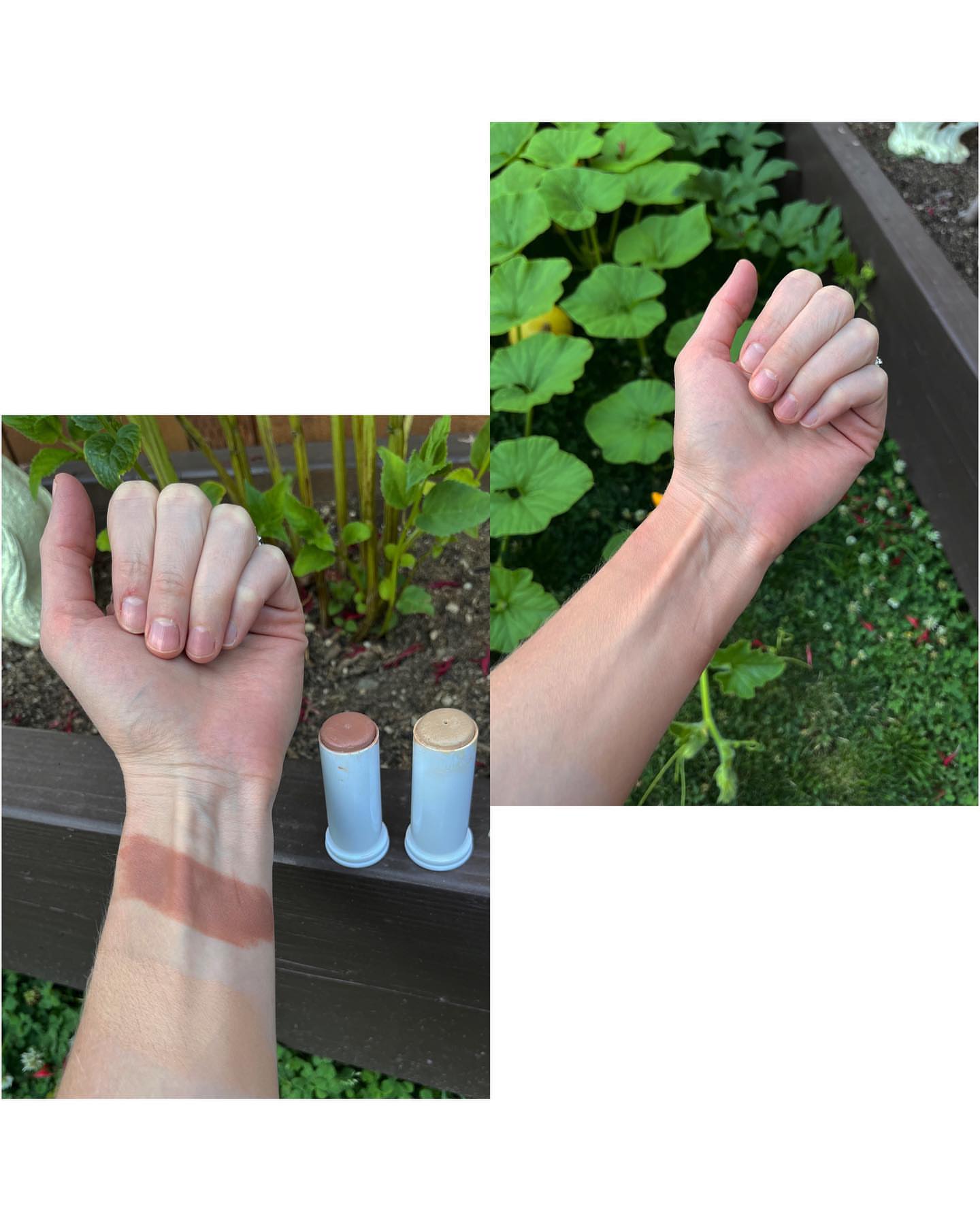 Meet Your New Favorite Daily Facial Sunscreen 
The Earth Mama Organics Lady Face Mineral Face Stick (Broad Spectrum SPF 40) glides on smoothly for sheer, blendable coverage with powerful everyday sun protection — and with no concerning chemical sunscreens or artificial fragrances. 
The non-greasy, ray-scattering non-nano zinc formula contains luxurious, skin-loving ingredients like organic shea butter and cocoa butter to help keep your skin feeling nourished and moisturized, while a semi-matte finish evens out skin tone and serves up a fresh glow with no white residue.  
Certified to the NSF/ANSI 305 Organic Standard, it's not only safe for pregnant and breastfeeding mamas, but also for the entire family (including your make-up loving tweens and teens). That also means it's safe for oceans, reefs and swimming pools.  
What You Need to Know 
It's not just sunscreen! 3-in-1 moisturizing primer, spot concealer and buildable, blendable make-up base — so it perfects and protects. It can easily replace your tinted moisturizer, BB cream, or foundation!  
Available in two sheer, blendable shades: Light/Medium, and Medium/Dark. 
Both shades complement one another: people with lighter skin tones can use Light/Medium as a base and Medium/Dark as a contour or "bronzer." People with darker skin tones can use Medium/Dark as a base and use Light/Medium as a highlighter. 
Luxurious skin-loving ingredients like organic shea butter, cocoa butter and coconut oil make Lady Face moisturizing and nourishing, and bonus: they have their own natural SPF value.
Dermatologist tested and clinically tested for irritation. 
Broad spectrum SPF 40 UVA/UVB protection & Water-resistant (40 mins). 
It's not just for ladies! Anyone with a face can use Lady Face.