Formulated for pregnant & breastfeeding women — so safe for everyone.
Earth Mama formulates herbal balms that are not only effective, but safe — wherever they're applied. Simple, using trusted, truly clean ingredients proven by evidence-based research, these balms work, whether it's to soothe angry skin, help ease itches, or protect sore nipples. Certified by Oregon Tilth, with no petroleum, parabens or artificial fragrance.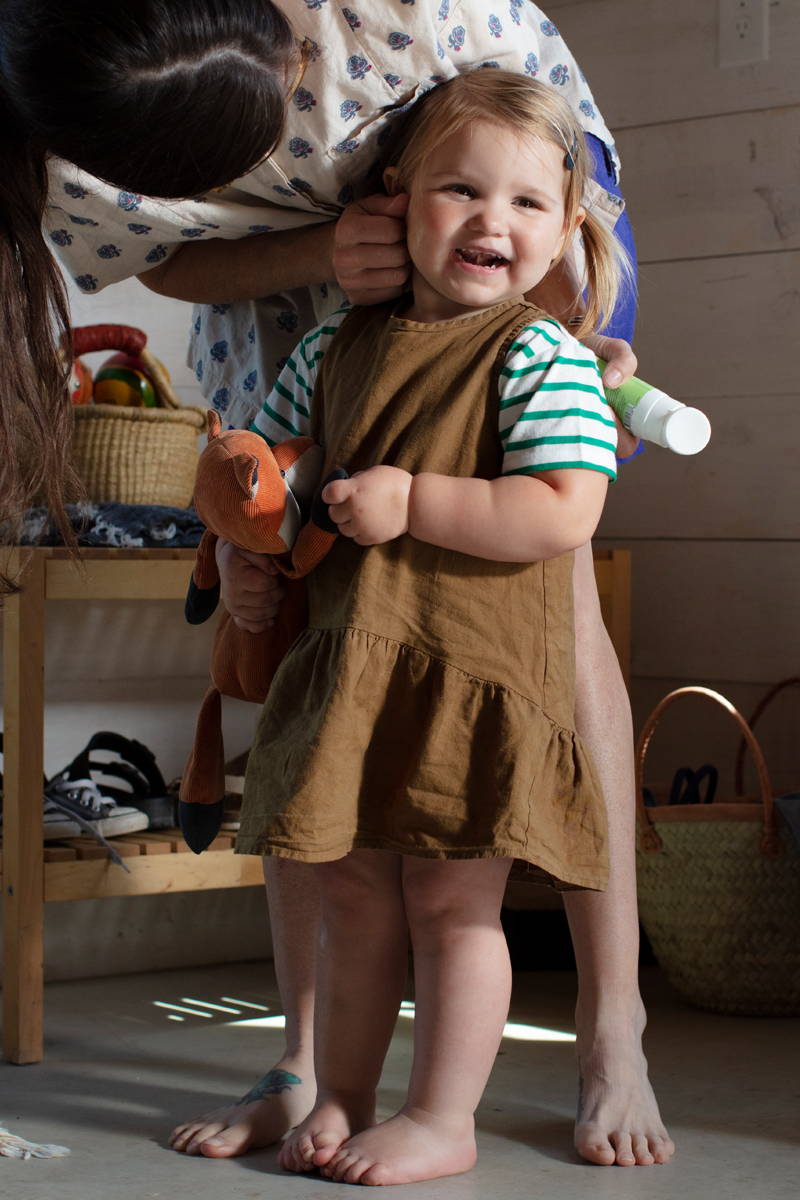 ---
---
---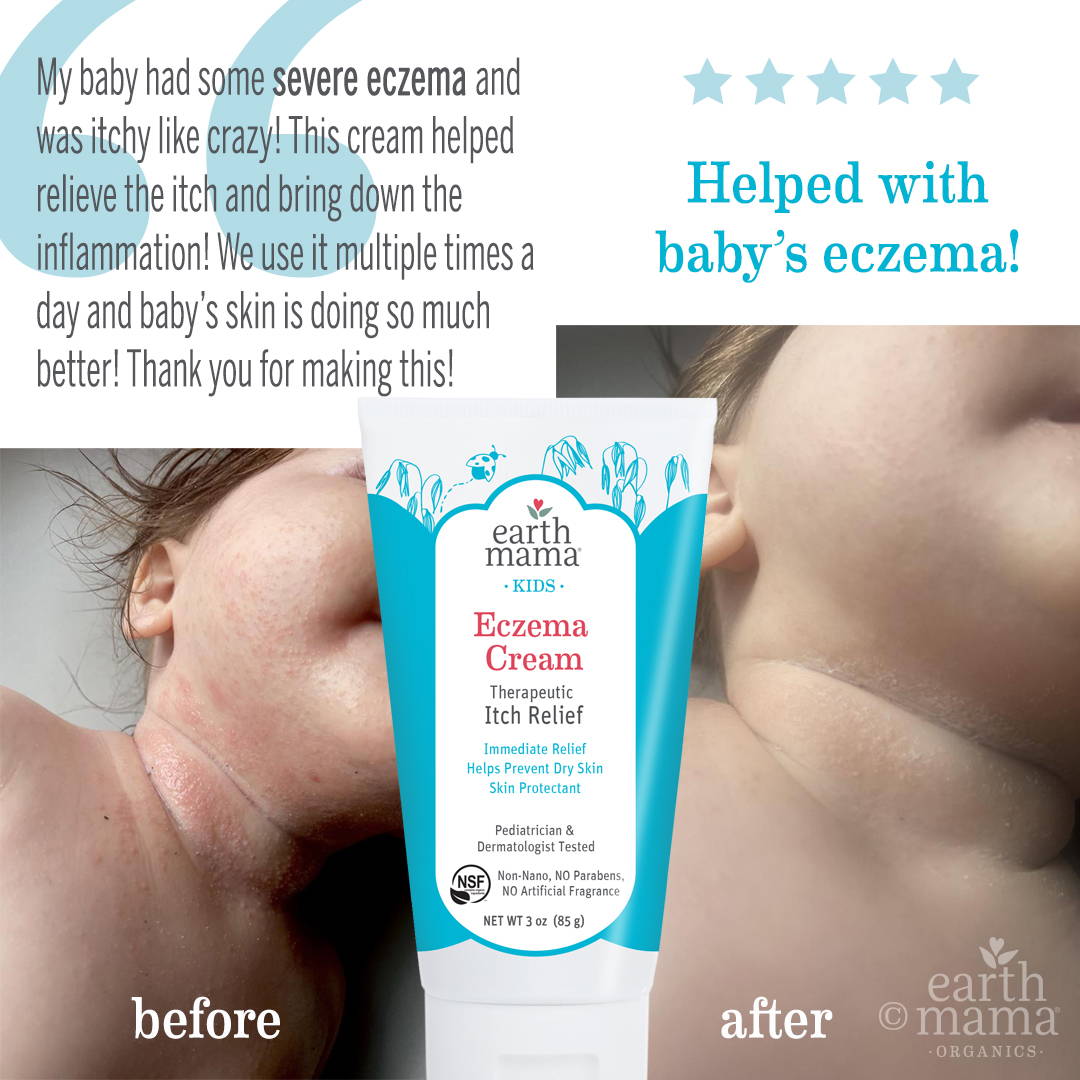 Is your skin (or your baby's) being an itchy eczema jerk? We formulated this for you, no matter the cause — could be eczema, a random rash, a run-in with a bug that likes to bite, or a recent tousle with poison oak, ivy or sumac. All of it results in angry, irritated skin that's wildly itchy and frankly, a little crazy-making. We get it. We've been there, and we're so sorry. That's why we created Earth Mama Eczema Cream: an instant and therapeutic tube of itch relief for eczema-havers (and itch-havers) of all ages — including the pregnant ones.
GMOs and Lanolin in My Nipple Cream? No Thanks!
Organic Nipple Butter and Vegan Nipple Butter were the first lanolin free, Non-GMO Project Verified nipple cream too. Wondering why?
Do I need to worry about GMOs in nipple cream? And what's wrong with lanolin? We hear these two great questions from mamas all the time. You'd think the answers would be straightforward, but it's just not that simple.
GMOs and lanolin can be a hidden source of chemicals in your nipple cream. And since an awful lot of what you put ON your skin actually goes IN, it's very important to choose carefully.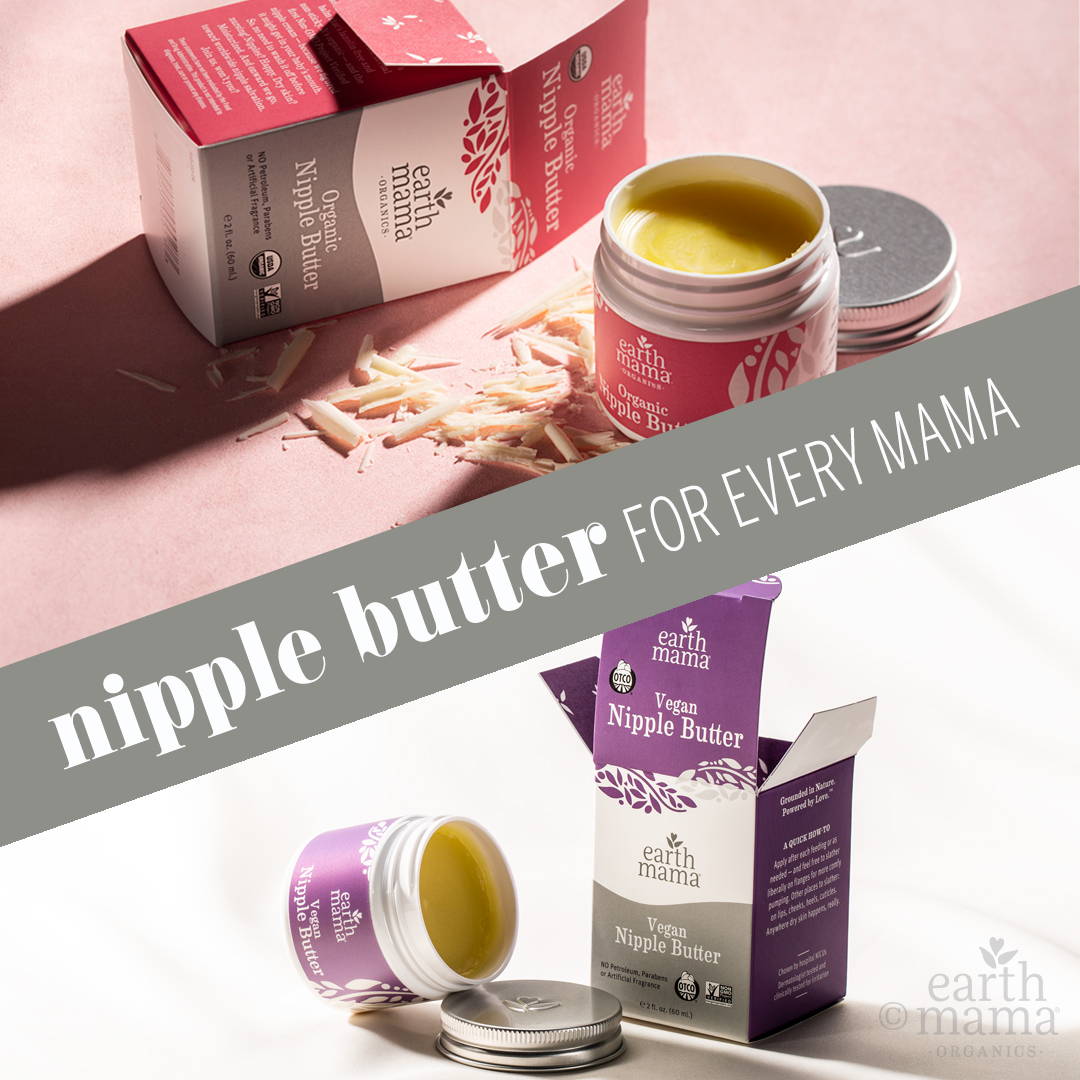 ---
---
---
---
Why IS It Always the Diaper Balm?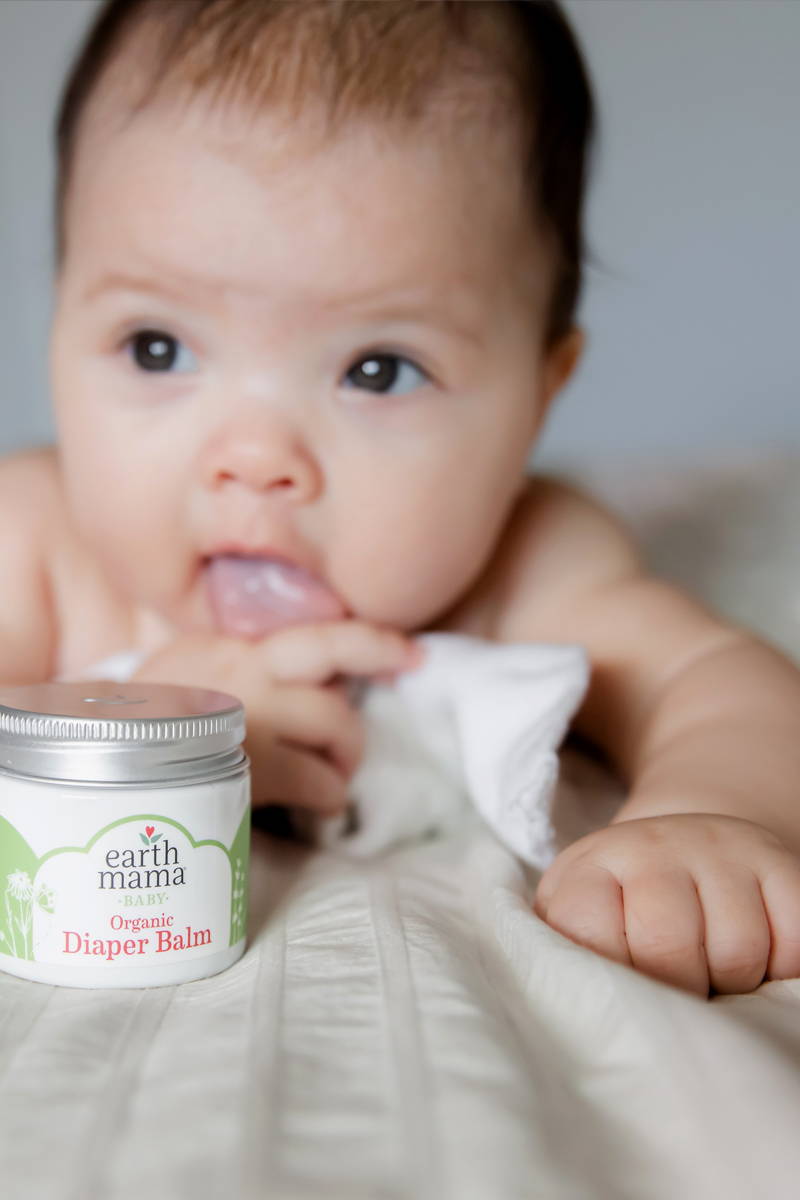 (What to Do if Your Baby Eats Some Organic Diaper Balm!)
Help! My baby ate some Organic Diaper Balm!
You know how it is with toddler diaper changes; it's all squirm and curiosity, baby never sits still long enough for the desperately needed fresh one. So when your inquisitive baby grabs for the Organic Diaper Balm jar, you eagerly hand it over hoping to buy enough distraction to secure the diaper. But just as your eyes leave the changing table for the millisecond it takes to deposit the old diaper, your intrepid little safecracker has managed to open the jar and spread diaper cream from top to toes, and of course directly in your precious baby's mouth! Yikes! Better call Earth Mama!